We recognize that all our patients are unique and deserve to receive dental care that reflects their individual needs. Our experienced and talented dental team is committed to working with you to create a comfortable, stress-free, and rewarding dental experience every time you visit our practice.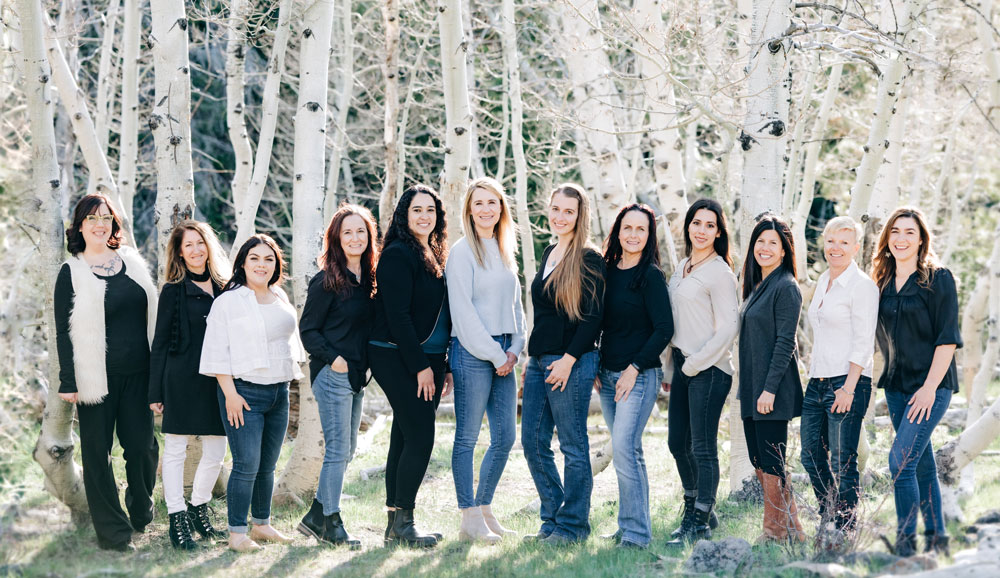 We are pleased to welcome you, and we look forward to serving you. You've come to the right place!
---
Virg
Registered Dental Hygienist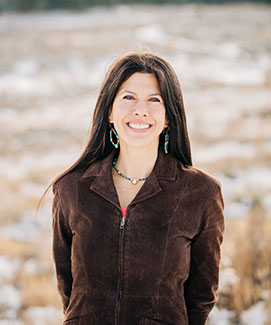 I have been a hygienist for more than 15 years and love meeting my patients' clinical and personal needs. I focus on a patient's specific concerns and work with him or her to improve oral health and smile. During patients' visits, I enjoy developing long-term relationships and passing on my knowledge about the connection between a healthy mouth and body, and give them the information they need to keep both in great shape.
I've lived in Truckee since 2000. It's a wonderful place to raise my family and enjoy the great outdoors.
Denee
Registered Dental Hygienist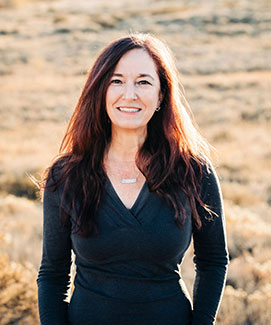 I can proudly say that I have been in the dental field my entire life. My mom was a dental assistant and I worked in her office during high school. I worked as a dental assistant for 20 years before returning to school in 2008 for my dental hygiene degree. I am passionate about helping people achieve and maintain a healthy smile and understand how our oral health affects our overall health. In addition, I genuinely enjoy the one-on-one interaction with patients.
I am a proud Reno native. If not in the office, I am outdoors kayaking, skiing, spending time with family and friends, or hiking with my two rescue dogs. So next time you see me, ask me about the latest adventures with Ben & Bodie!
Jamie
Registered Dental Hygienist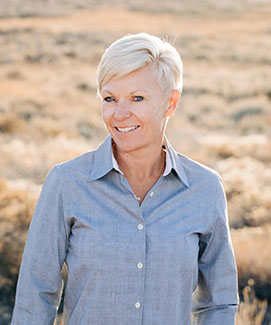 Growing up, I lived with my mom at Northstar, where she taught me to ski at two years old. That was the beginning of my love for skiing! When I was eight, we moved to San Jose for her teaching job but would come up every weekend to ski. As soon as I graduated from Leland High School, I moved back to Northstar to ski while attending college at UNR. I followed my passion and became a professional big mountain skier. I competed and traveled the world to film ski movies for 13 years while waiting tables and attending UNR each fall. After I graduated with a degree in Health Science, I discovered my interest in dental hygiene. My hygienist at the time was a big reason that I decided to switch career paths. I graduated from TMCC in 2012, and I have been working as a hygienist ever since. I love Truckee/Tahoe and the people who live here, and I'm honored that I get to serve the community I have been a part of for more than 35 years.
In the winter, you can find me (you guessed it!) skiing at Squaw or Alpine when I'm not working. In the summer, I mountain bike and wakeboard. I married the love of my life in 2019, and we never turn down an opportunity to celebrate our life together with family and friends.
Joelle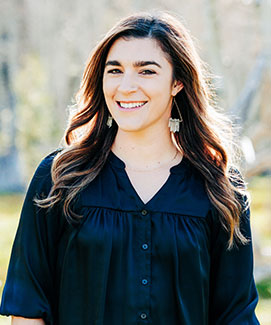 Registered Dental Hygienist
I was first inspired by my pediatric dental staff, who were always fun and friendly during my routine visits. I loved all the gadgets they were working with and found myself inquiring about the career of a dental hygienist during my sophomore year of high school. I enjoyed physical science, nutrition, wellness, education, and helping others. To me, being a dental hygienist is more than just "cleaning teeth." Educating patients and empowering them to achieve their oral health goals is very rewarding! In addition, it is a bonus to work in such an active community and hear about all the adventures my patients have. I have never felt so proud to be part of a team that genuinely cares about each patient's individual needs.
I am originally from Petaluma, California, and moved to Sparks, Nevada, in 2018. My husband Dan and our dogs Maverick, Rocky, and Rousey enjoy all mountain activities. I am a certified instructor of Vinyasa Yoga and taught for three years before moving to Nevada. I also enjoy gardening, cooking, socializing with friends and family, and doing home projects.
Tammy
Dental Assistant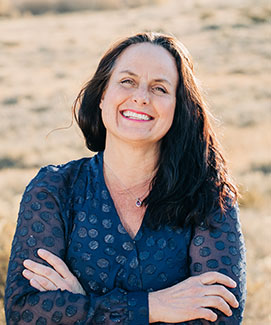 They say the average adult changes their career five times. I am proud to say I am not one of those people. I have worked in dentistry for more than 39 years. The best part about my job is the relationships I have built with our wonderful patients. I genuinely care for people, so it is essential that I work in a positive, caring environment with top-notch care.
I was born and raised in Reno, where I still reside with my partner of 28 years and our two rescue dogs, who have us wrapped around their paws. I am incredibly proud of my son and his wife, both of whom are nurses living in Roseville. Hopefully, grandkids are in the near future! I enjoy cooking, yoga, biking, and hiking. My newfound talent is painting, specifically on rocks. It has quickly become a passion because of the tranquility that it brings to my life. I will gladly share my artwork if you ask!
Nallely
Registered Dental Assistant
I find dentistry fascinating and have trained to become a dental assistant to ensure our patients have a comfortable experience. I enjoy seeing our patients improve their smiles, and I am glad I can be a part of the process.
I have two quickly growing children, with another on the way. We love being spending time together as a family.
Sue
Office Manager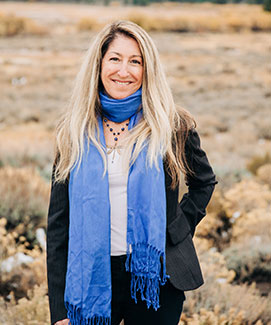 I couldn't be happier working with a better team and the best patients around.
I have called Tahoe home for more than 40 years, where my husband and I raised our two daughters. I am thrilled to have three grandchildren now. When not spending time with them, I spend my time creating jewelry, hiking the woods, and enjoying our beautiful Lake Tahoe.
Haley
Marketing Coordinator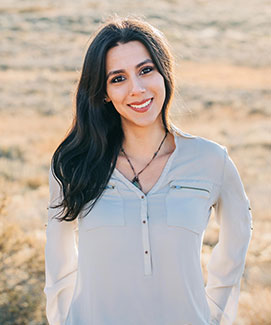 Sierra Crest Dental welcomed me to the team in 2017. I have gained much knowledge working with the intelligent women in our office. Helping to create a unique and personalized experience for each patient is the best part of my job.
After realizing I wanted to immerse myself in the mountain lifestyle, I moved to Kings Beach in 2015. I didn't come too far, though, as I grew up in the Sierra Foothills. In the winter, you will find me snowboarding and in the summer I am constantly outside enjoying our beautiful mountain backyard. However, my true passion is to create, whether it be making jewelry or cooking healthy meals. I find my inspiration through travel, so be sure to tell me a tale of your worldly adventures!
Colleen
Scheduling Coordinator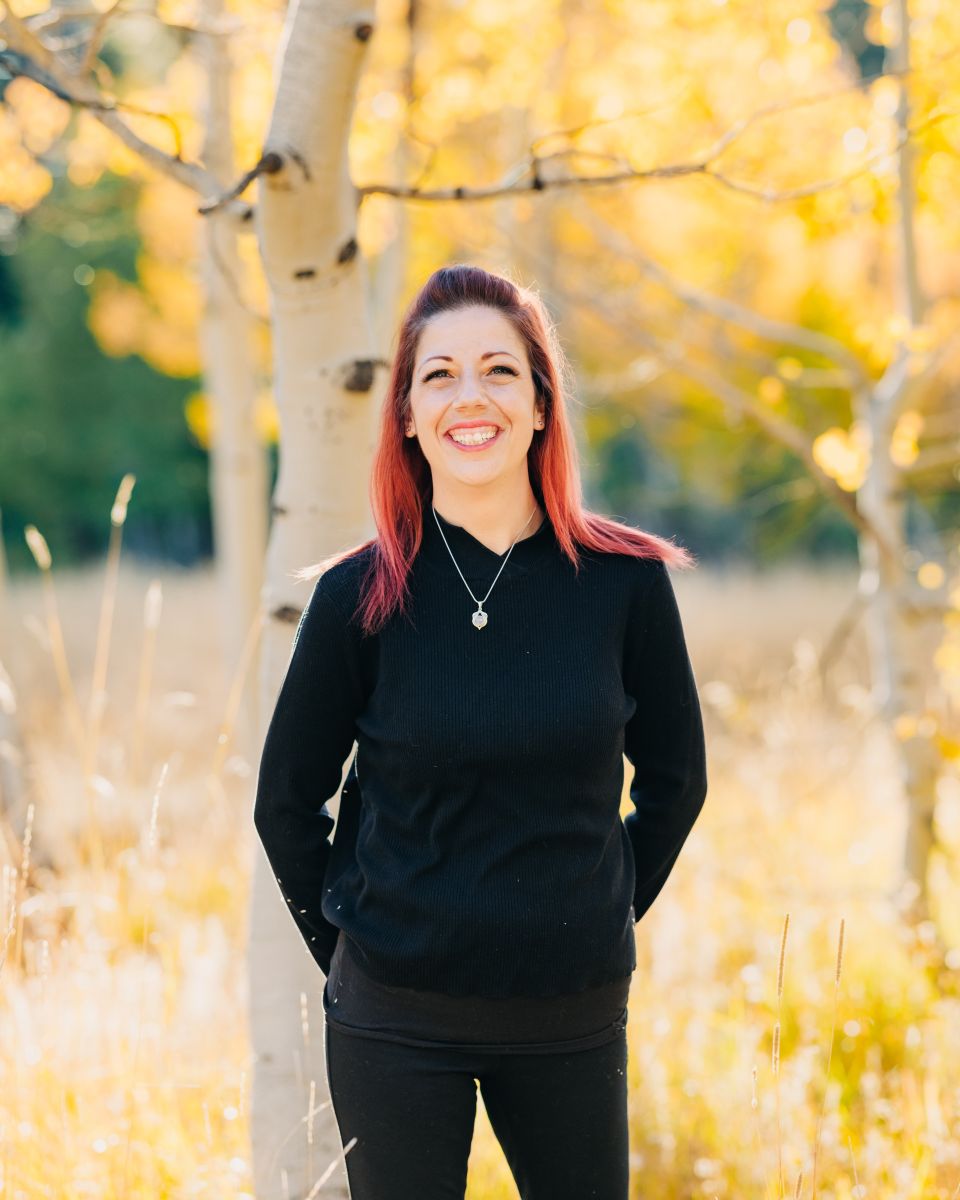 I am new to the dental field and I'm excited to learn about oral health. I have many years of experience in customer service and look forward to providing our patients with excellent care.
I am currently attending school and majoring in public health, I have a passion for nutrition and total body wellness, so dentistry fits right in! I am a Reno native and have lived in Truckee for 12 years. My daughter attends high school here locally, go Wolverines!! We have two dogs and we like to get out and explore this wonderful area.
Kayla
Registered Dental Assistant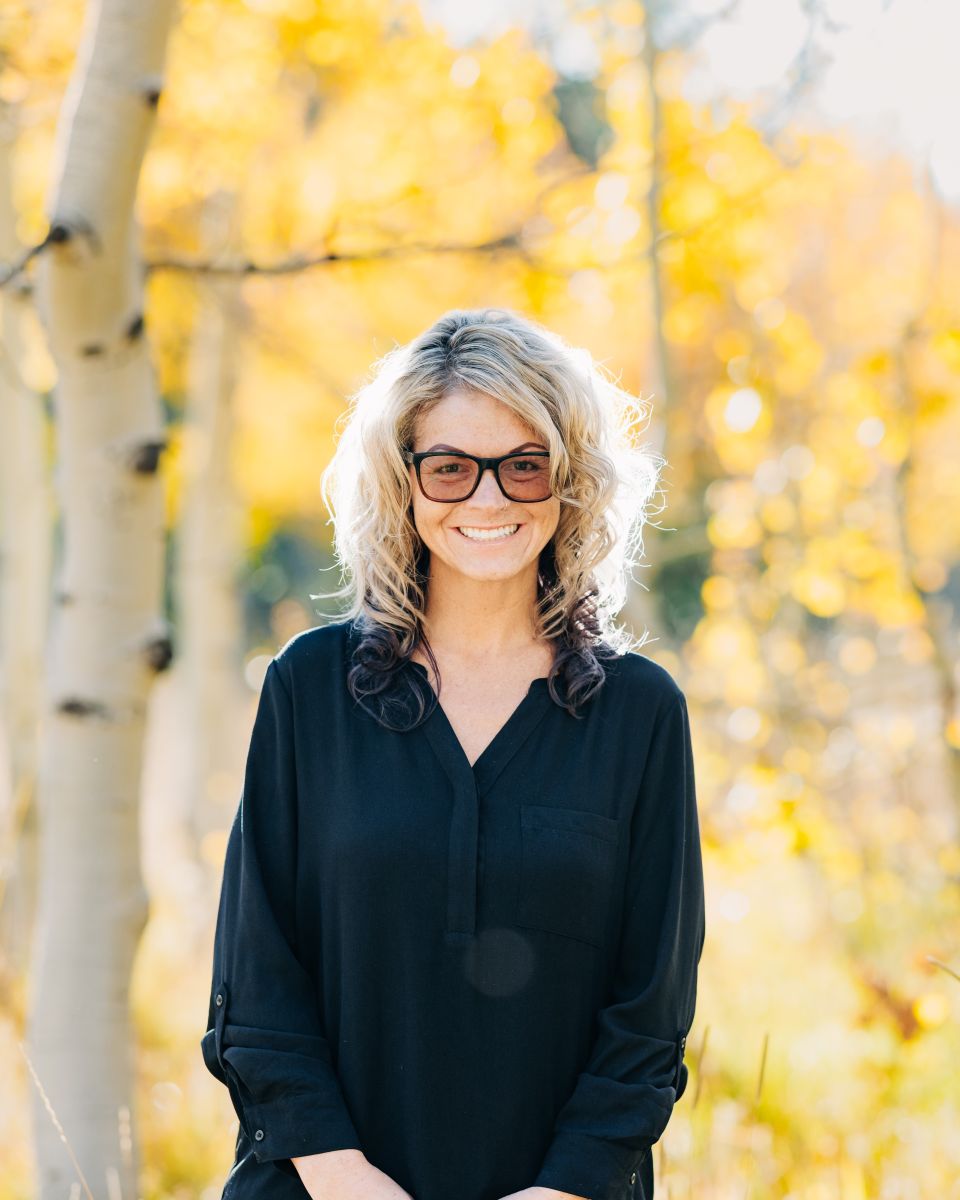 I recently re-joined the dental field and have been fortunate to have found such a great team here at Sierra Crest Dental! I really enjoy dentistry and am having a lot of fun learning how to be an excellent dental assistant.
Jennifer
Hygiene Assistant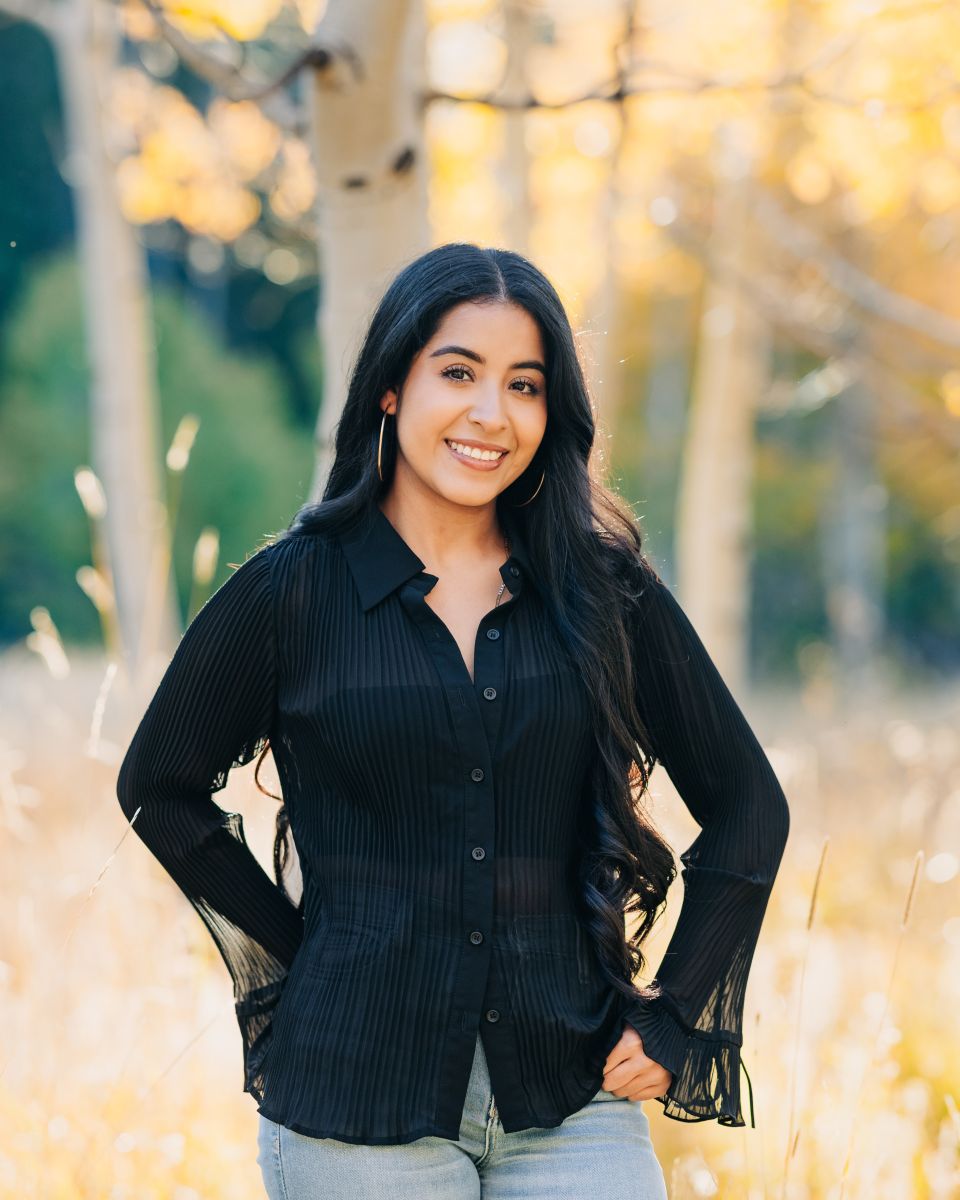 Working at Sierra Crest Dental, I've developed a passion for dentistry. I'm eager to learn, grow professionally, and expand my levels of comfort daily. I am very happy that I get to work with such an amazing team, and, I can't complain about the all-female staff—talk about woman power!
When I'm not at work or in contradiction of having a social life, I am at home cooking, spending time with family, or reading. I was born and raised in Truckee and I couldn't be happier to call this place home.